Brochures are common marketing tools, very common. Customers expect and ask for brochures. They fit nicely in standard envelopes for mailing, in brochure racks for displaying, and in your hand for passing out. Some businesses and sales people use their brochures frequently and to maximum effect, and it is these professionals who often come to me and ask, "How do I make my brochure better?" What they mean is can they make the brochure even more impressive or more persuasive. There are a few easy tricks of the trade for making good brochures even more impressive.
Now, let's assume that you have already done the basics. Your brochure is well-written and free of embarrassing grammar and spelling errors. Your design features engaging artwork such as custom photography, stock photography, or quality illustrations. Here are some easy strategies for taking that brochure to the next level.
Make an Irresistible Offer: Brochures that say our company name is ABC and our services are XYZ are fine, but brochures that make an irresistible offer will get immediate results. For instance, when my agency direct mails brochures to home health agencies, we sometimes say "Multiple home health agencies have doubled referrals from doctors after 90 days of using this marketing strategy correctly. Learn how. Free. No obligation." If you really think about it, you can probably develop an irresistible offer for your business. However, several business types are not allowed to make irresistible offers. For instance, Medicare regulations largely prohibit home health brochures and physical therapy brochures from making special offers such as freebies, so they are severely limited in this regard. But there are still more brochure strategies available to them.
Professional Printing: The look and feel of your marketing materials causes the reader to make assumptions about the professionalism of your organization. The more professional the printing, the better the impression. Some digital printing can be excellent, but "process printing" usually produces the richest most impressive color possible at the most economical prices. Expect to pay about 8 cents each for top quality brochures when you order a large quantity. Professional printing will also give you the ability to print color all the way to the edges of the paper – a feature called full bleed.
Use Thicker Paper: The most common paper weight for quality brochures is 100lb gloss book. 80Lb gloss book is too thin for the brochure itself to be impressive. Upgrading the paper stock to 100lb gloss cover will give the same brochure extra heft and make it stand out in a crowd of company brochures. Think of book versus cover as the difference between the pages of an art magazine and the cover of a paperback novel. The cover is thicker and more durable.
Use a Larger or Different Format: The standard brochure format is, of course, the 8.5″x11″ trifold. Two standard options that are larger are the 8.5″x14″ and the 9″x12″. Both of these can be folded to still fit into envelopes and brochure racks. For the ultimate in impressive brochure formats, consider making a brochure size folder instead. A right pocket only folder works well for this. Stuff the pocket with single pages about single sales points or products. More information you can find at http://www.hotprintsusa.com/products/brochures.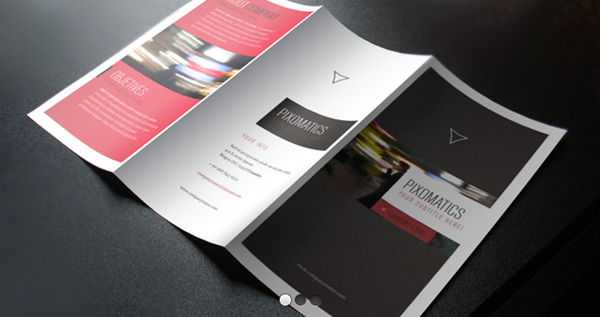 Have a Clear Call to Action Placed Strategically: Advertisements with a clear call to action produce more results (e.g. Call for a free, in-home assessment today.). Give your call to action a sense of urgency (e.g. today, now, while supplies last). Place your call to action at the bottom right of the inside of the brochure in most cases. The cover and the top of the inside are too soon to ask for the sale. Most brochures will have done the most effective job possible selling the offer after readers have looked at the inside. You want to ask the reader to take the next step after you have made a good pitch. That will be the bottom right of the inside of the brochure.
Use Photographs Strategically: Try to include photos of your audience's aspirational self – not their real selves. Youths see themselves as older than they are. Everyone over 30 sees themselves as younger than they are. Mountain bikers like to see themselves as dropping off four-foot ledges, not rolling over relatively flat terrain. Retirees aspire to see themselves surrounded by generations of happy family. Learn your audience's aspirational self and reflect that back to them with the photography you choose.